Hi, im teasprout, Earth soul master player.
I think is UNFAIR, that i want to play my favorite class with my favorite kit / moveset in the game but it happens to be sucks?
description of skills:
1. Cleaving terra
: 1.5 seconds cast.. Low damage. (Tested with 5k Ma, 2000% attribution.. really low damage compared to other elements, GOOD THING: (WHY I LIKE PLAYING IT): Has a mini stun. (Not so relevant but still.)
2. Deadly Fen
:
This is my FAVORITE SKILL of all game. I don't complain to much about it : Decent Damage, Very good cast time and aoe. PROBLEM IS: Doesnt work as intenden. (supposed to reduce movement speed significantely but it does not)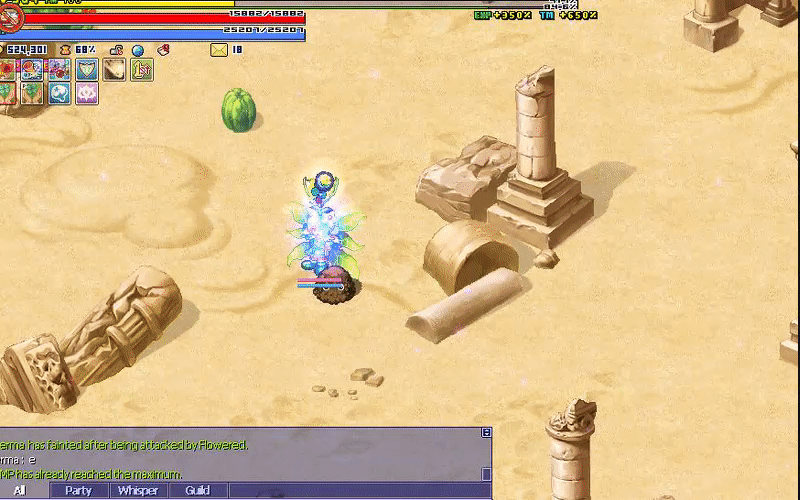 3. Earthquake
: Not much to complain about this one. My favorite skill of all game: Similar to cleaving terra but with better cast time. Decent damage, decent stun, AOE and okay cast time. To make it better/viable please reduce the cast time.
4. Summon Boulder
: This is my favorite skill of all game... Good damage, mini AoE and targetted skill . BIG PROBLEM: 2 SECOND CAST TIME WHICH IS ABSOLUTELY RIDICULOUS. Why? becouse the skil isnt THAT estrong enough to risk the 2 second cast to secure a kill.
CONCLUSION: The huge cast time of the earth skills make them extremely unviable in all situations, compared to the other sheep elements.
SUGGESTION: IMPROVE the cast times. Either that or, significanterely buff the damage of earth skills. Give a skill to sheeps with prerequisite EARTHQUAKE or GNOME'S BLESSING/DOMAIN to give 45% more MA. (So witches/wizards dont get benefited from it making SOH or Magical Soul overpowered) Like what you did with senses giving them AC buff.
About Deadly Fen, fix the movement speed debuff. (Maybe look at Dark Distractor's files).
Other possible suggestions:
-(might require hard coding): Make a skill that gives FLAT earth attr%.
Thank you, teasprout