Hello everyone, welcome to the GIRLS recolor thread. GIRLS love recolors, and as we've all seen more and more recolors actually get put in the game so what would be a better idea than posting a bunch of recolors, not only to show off our skills but maybe a chance to get them released into the game?
Here's some Dorothy snow headband's i recolored.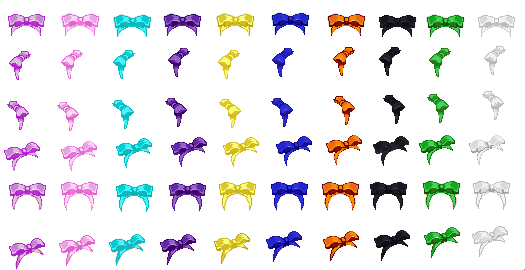 I've also done some happy hat recolors

And some bunny maid hat recolors aswell!


I"LL GET AROUND TO POSTING MORE LATER HOPE YOU GUYS ENJOY (:3