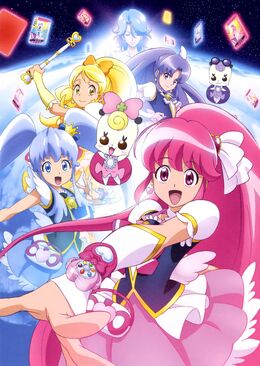 Does anybody watch Precure, I've recently become obsessed with all thing magical girls (cause I am a loser with nothing else to do.) and with DokiDoki ending and the new series beginning, I'm looking for watching buddies!
Anybody? No? Oh! Did you.. oh no? Okay... anyway,
Does anybody watch the Precure franchise?
I preferred Suite Precure, myself.